Health Evolution Team
-
-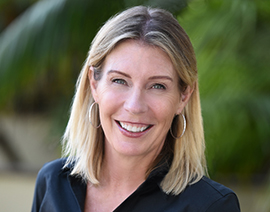 2Betsy Kominsky
EVP, Strategic Partnerships
Betsy is driven by the simple belief that healthcare solution companies must look beyond the click-throughs and open rates to focus on making real connections to customers and clients. Because real change happens faster through the power of relationships.
In her role as Executive Vice President of Strategic Partnerships for Health Evolution, Betsy connects key clients to a growing, engaged community of C-level executives within healthcare who are leading positive change. Leveraging the power of F2F events and data driven information products, Betsy and her team create time and space for meaningful dialogue, fertile relationships, and peer to peer thought leadership that drives action and measurable progress towards outcomes.
Betsy's diverse background across media companies and membership organizations speaks to her ability to be a creative problem solver, idea generator, and opportunity grower for her clients.
When not telecommuting to engage with clients or attend events, Betsy can be found at home with her husband, in Bozeman MT, honing their teenage boys into responsible humans, while skiing, hiking and enjoying the great outdoors.