Discussion Leader
-
Sharing insights, inspiring change
-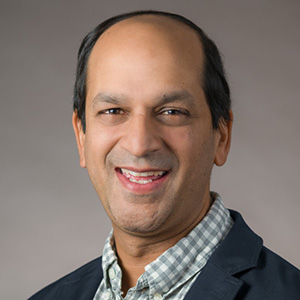 Amit Shah, MD
Chief Medical Officer, CareOregon
Dr. Amit Shah is the Chief Medical Officer at Care Oregon—a non-profit community benefit company serving 450,000 Oregonians on the Oregon Health Plan. He has over 25 years of experience as a family physician and medical director. His career has centered on serving historically marginalized communities and helping create authentic connections between patients and their medical providers.
Prior to this position, he served as the Senior Medical Director of Network Services at CareOregon where he led clinical informatics and a clinical system redesign, as well as served as the Medical Director of Multnomah County Health Department.
Dr. Shah received his medical training at the Drexel University School of Medicine in Philadelphia. He completed a Family Medicine residency at the Northern New Mexico Family Practice Program and is certified in Biomedical Informatics from Oregon Health Sciences University in Portland, Oregon. He attended the University of Rochester where he received his undergraduate degree in Molecular Genetics.
Dr. Shah is Board Certified in Family Medicine and received his Oregon State Medical License in June 2000. He has also been a member of the American Academy of Family Physicians since 1994. He serves on the boards for Fora Health and Oregon Health Leadership Council's HIT Commons. He also is a 2023-24 Health Evolution Senior Fellow.