Discussion Leader
-
Sharing insights, inspiring change
-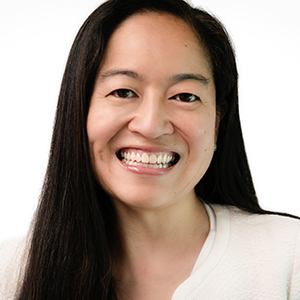 Lynne Chou O'Keefe
Founder & Managing Partner, Define Ventures
Lynne Chou O'Keefe is the Founder and Managing Partner of Define Ventures, an early stage venture capital firm focused on investing in digital health companies redefining healthcare. Define Ventures focuses on incubation, seed, Series A, and Series B stage digital health startups (www.definevc.com). Lynne has partnered with entrepreneurs to help them build category defining digital health companies, such as Livongo (NASDAQ:LVGO), HIMS (NASDAQ:HIMS), Unite Us etc.
Previous to Define Ventures, Lynne's experience includes both healthcare operating, investing, and finance roles. Previously, she was a Senior Partner at Kleiner Perkins focused on digital health and connected devices early stage investing. Before joining Kleiner Perkins, Lynne worked at Abbott Vascular and Guidant in multiple roles launching over ten product families in the US and internationally. Lynne was responsible for building the global commercial strategy and therapy development as well as playing a key role in the clinical, reimbursement, and operational strategy for these therapies. Earlier in her career, Lynne worked at Apax Partners with a focus on software venture capital investing. In addition, Lynne worked at Goldman Sachs in the Mergers and Acquisitions group and worked on multiple multi-billion dollar acquisitions and sell side transactions in various industries.
Lynne has been named WSJ's Women in Venture Capital to Watch in 2020. Lynne earned a Bachelor of Science degree in Industrial Engineering from Stanford University and an M.B.A. from Harvard Business School.