Discussion Leader
-

Health Evolution Leadership

-
Sharing insights, inspiring change
-
-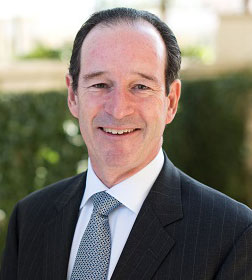 Steve Udvarhelyi, MD
President & CEO
Blue Cross and Blue Shield of Louisiana
Dr. Udvarhelyi is President and Chief Executive Officer of Blue Cross and Blue Shield of Louisiana (BCBSLA). He is a board certified internist and has more than 25 years of experience in the health insurance industry. Prior to joining BCBSLA, he was with Independence Blue Cross (IBC) in Philadelphia for almost 20 years, most recently serving as Executive Vice President, Health Services and Chief Strategy Officer. Prior to IBC he worked for Prudential Health Care in a variety of roles, including Vice President, Operations for Florida and Vice President, Medical Services.
Dr. Udvarhelyi received an A.B. degree from Harvard College, an M.D. degree from the Johns Hopkins University School of Medicine, and a Master of Science degree in Health Services Administration from the Harvard School of Public Health. Prior to his career in the managed care and health insurance industry, Dr. Udvarhelyi was a faculty member at Harvard Medical School with a focus on health services research.
Dr. Udvarhelyi currently serves on a number of boards, including the Baton Rouge Health District, Blue Print Louisiana and the National Board of Trustees for the Devereux Foundation. He is also a member of the Baton Rouge Area Chamber and the Business Council of New Orleans. He previously has served on: the Board of Directors of NaviNet, which he chaired, the Board of Trustees of the Franklin Institute (in Philadelphia, PA), the Board of Managers for Tandigm Health, the Board of Directors of NCQA, the Board of Directors of America's Health Insurance Plans (AHIP), the Institute of Medicine (IOM) Roundtable on Evidence-Based Medicine and the IOM Committee on Comparative Effectiveness Research Priorities.