Discussion Leader
-

Health Evolution Leadership

-
Sharing insights, inspiring change
-
-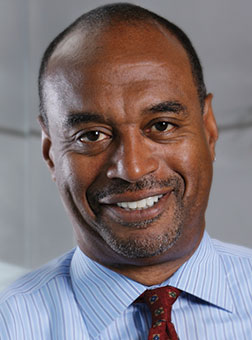 Mark Smith, MD
Founding President & former CEO, California Health Care Foundation
Health Evolution Leadership Committee
Mark Smith is currently a Professor of Clinical Medicine at the University of California at San Francisco.  From 2016 through 2019 He co-chaired the Guiding Committee of the Health Care Payment Learning and Action Network, tasked by CMS to accelerate the adoption of alternative payment models.
From 1996 through 2013 was the Founding President of the California HealthCare Foundation, which he led from its formation. An independent endowed philanthropy in Oakland, California, the Foundation began operations with $500 million in assets, made $650 million in charitable grants under his leadership, and has a current corpus of approximately $720 million. In those 17 years, Smith helped build the Foundation into a recognized leader in delivery system innovation, public reporting of care quality, and applications of new technology in health care. Smith spearheaded the launch of California HealthLine and iHealthBeat, daily electronic publications with a combined circulation of 60,000; the CHCF Center for Healthcare Reporting at USC, an award-winning initiative which partners with local publications and broadcast outlets throughout the state in producing original reporting; the CHCF Innovation Fund, which invests in companies advancing the Foundation's mission; and the CHCF Leadership Fellows Program, whose 300 alumni/ae are senior leaders in virtually every clinical enterprise in the state.
He was a 2014 Menschel Senior Policy Fellow at the Harvard School of Public Health.
Smith is a nationally-recognized health policy expert. He has published over 50 articles in peer-reviewed journals and 25 book chapters and monographs. He has consulted for the governments of Kuwait, Denmark, and Singapore, and is a frequent keynote speaker, including for Microsoft, Health 2.0, Kaiser Permanente, and the Library of Congress.
Before CHCF, Dr. Smith was Executive Vice-President of the Henry J. Kaiser Family Foundation, where he oversaw programs in HIV, Reproductive Health, and the Health Care Marketplace.
Prior to that, he was on the faculty at the Johns Hopkins Schools of Medicine and of Public Health, and directed the AIDS clinic there.
Dr. Smith was elected to the Institute of Medicine in 2001. He chaired the IOM's Committee on the Learning Healthcare System, which produced the widely-publicized 2012 report Best Care at Lower Cost. He serves on the Boards of Teladoc Health, Phreesia, Jazz Pharmaceuticals, Prealize, and the Commonwealth Fund, and on the Editorial Board of Health Affairs. He has been honored by the California Legislature, the California Hospital Association, Grantmakers in Health, the Society of General Internal Medicine, and others.
Dr. Smith holds a BA from Harvard College, an MD from the University of North Carolina, and an MBA from the Wharton School at the University of Pennsylvania. A Board-certified internist, he maintains an active clinical practice in HIV care at  Zuckerberg San Francisco General Hospital.