Discussion Leader
-

Health Evolution Leadership

-
Sharing insights, inspiring change
-
-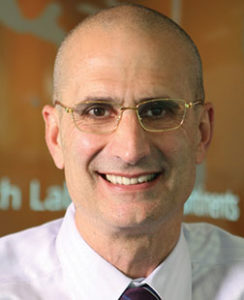 Peter Neupert
Lead Director, Adaptive Biotechnologies Corp.
Former VP, Microsoft Health Solutions
Summit Chair
As Corporate Vice President of the Microsoft Health Solutions Group, Peter was responsible for driving the company's strategy to improve healthcare around the world through software innovation. He lead a global organization dedicated to developing, marketing, selling and supporting software solutions designed to improve the quality and efficiency of healthcare delivery and to empower individuals to become more engaged and responsible for their own health and wellness.
Under his leadership, the Health Solutions Group brought two primary software platforms to market: Amalga, a data aggregation platform for hospitals and health systems, and HealthVault, a personal health application platform designed to put individuals in control of their own health information. Both software platforms are designed to unlock the health data traditionally stored in separate information technology systems and make it readily accessible to the people who need it—whether emergency room doctors, primary care physicians, nurses, specialists, patients, or family caregivers—to make more informed care decisions.
Although Neupert began his career in technology, he became immersed in the world of health when he served as president and chief executive officer of drugstore.com Inc. from July 1998 to April 2001, and as chairman of the board of directors through September 2004. He led drugstore.com to become the leading online retail site for health, wellness, beauty and pharmacy products, and received an Ernst & Young Entrepreneur of the Year award for his work. From 2003 to 2005, he served on the President's Information Technology Advisory Committee (PITAC), co-chairing the Health Information Technology subcommittee and helping to drive the "Revolutionizing Health Care through Information Technology" report, published in June 2004 by PITAC. Neupert was an active member of the Institute of Medicine's Roundtable on Value & Science-Driven Healthcare from 2009 through 2011.
Before drugstore.com, from 1987 to 1998, Neupert served at Microsoft in various capacities, including as the director of operating systems responsible for shipping OS/2, and later for MSNBC as vice president of News and Publishing for the interactive media group.
Neupert currently serves the board of directors of LabCorp Holdings of America, Adaptive Biotechnologies Inc., higi llc, and Clinithink Ltd. and on the board of trustees for the Fred Hutchinson Cancer Research Center. Viewed as an industry authority, Neupert has testified before Congress on multiple occasions, including in 2009 on health information technology reform. He speaks at industry conferences on innovation and the impact of technology, and has contributed to leading publications including Health Affairs, Forbes and The Washington Post. He shares his observations and opinions on health in his personal blog, Neupert on Health.
Neupert holds a master's degree in business administration from the Tuck School of Business at Dartmouth College and a bachelor's degree from Colorado College. He is married with four children and lives in the state of Washington.