Discussion Leader
-
Sharing insights, inspiring change
-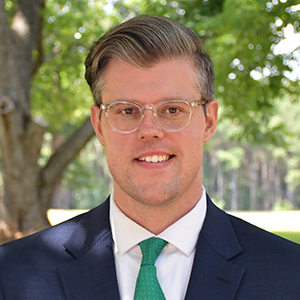 Secretary Kody Kinsley
Secretary, North Carolina Department of Health and Human Services
Kody Kinsley serves as North Carolina's Secretary of Health and Human Services. He was appointed by Governor Roy Cooper and confirmed unanimously by the North Carolina Senate.
His department has a staff of 18,000 people and an annual budget of over $26 billion dollars.
Secretary Kinsley is committed to making data-informed decisions to improve the health and wellbeing of all North Carolinians. To achieve this mission and rise to our state's most pressing challenges, he has set three priorities for the Department: Behavioral Health & Resilience, Child & Family Wellbeing, and Strong & Inclusive Workforce.
Prior to returning home to North Carolina, Secretary Kinsley had been appointed by the President to serve as Assistant Secretary of the United States Department of the Treasury. He also worked at the U.S. Department of Health & Human Services, The White House, and in the private sector.