Discussion Leader
-
Sharing insights, inspiring change
-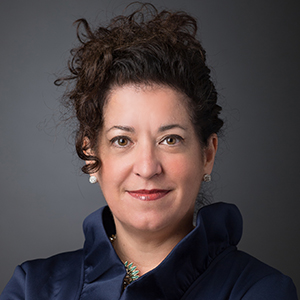 Shami Feinglass, MD
Health Innovators Fellow, The Aspen Institute
Shamiram R. Feinglass, MD, MPH is a Health Innovators Fellow of The Aspen Institute. A seasoned healthcare and medtech executive with 20 years of championing equitable and sustainable access to care in every environment in which she works or leads, Dr. Feinglass was most recently the Chief Medical Officer and Vice President for Danaher Diagnostics & Life Sciences responsible for leading Global Medical Affairs, Reimbursement & Health Policy for the Life Sciences and Diagnostics platforms. From the start of the pandemic, she was also the trusted medical partner responsible for the global pandemic response plan across Danaher, inclusive of all 80,000 associates, as well as helping to develop products for market to combat COVID-19. A transformational leader and public health doctor by training often working with global leaders and regulators, Dr. Feinglass formerly led Global Medical and Regulatory Affairs at Zimmer, Inc., has served as a Senior Medical Officer at the Centers for Medicare and Medicaid Services, in the Coverage and Analysis Group, and as a Commander with the U.S. Public Health Service, where she was deployed to serve in disaster medical units in hurricane impacted areas and on the 9-11 HHS Health Commission.
An advocate for mental health parity, she worked with The Carter Center to include mental health in the Clinton health care reform plan and has been clinical faculty at several health sciences universities. A graduate of Smith College, Dr. Feinglass earned her Doctor of Medicine and Master of Public Health from the Emory Schools of Medicine and Public Health. She completed an Internal Medicine Residency at Oregon Health Sciences University, a Preventive Medicine Residency at Emory School of Medicine, and the Robert Wood Johnson Clinical Scholars Program at the University of Washington. A sought-after speaker and expert in international medical device and diagnostics policy, Dr. Feinglass has served on a variety of panels for the FDA, CMS, FasterCures, The Brookings Institute, Oxford University, and international registry groups.
Named a 2022 Healthcare Businesswomen's Association Luminary, Dr. Feinglass is a member of the Council on Foreign Relations and the Aspen Global Leadership Network, on the advisory boards of the Association of American Medical Colleges Research and Action Institute and the Research Advisory Board at Children's National Medical Center, and a mentor for the Master of Science in Clinical Informatics Management at Stanford University School of Medicine. A mother of two, she is a BMX state champion and was a member of the USA BMX World Championship Team.
Helping to administer vaccinations locally, she urges you to get vaccinated.