Discussion Leader
-
Sharing insights, inspiring change
-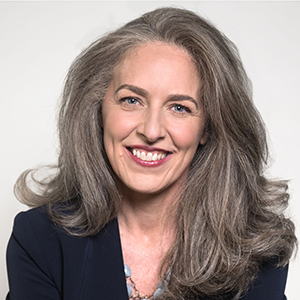 Susannah Fox
Board Member, Cambia Health Solutions; former Chief Technology Officer, U.S. Department of Health and Human Services
Susannah Fox is a health and technology strategist. She advises organizations — big and small, nonprofit and for-profit — on how to target areas of the health care system that need to work better for patients, survivors, and caregivers.
Fox is a former Chief Technology Officer for the U.S. Department of Health and Human Services during the Obama Administration, where she led an open data and innovation lab. In 2014-15, she was the entrepreneur-in-residence at the Robert Wood Johnson Foundation. For 14 years she directed the health portfolio at the Pew Research Center's Internet Project where she helped create and define a new market at the intersection of health, social media, and patient engagement.
Fox serves on the board of directors for Cambia Health Solutions of Portland, OR, and Hive Networks of Cincinnati, OH.